Several Idol groups, including 4minute, attended yesterday's KBS Special event aiming to give hope for children. 4minute's Kim Hyuna caught people's interest as her photos wrapping her hands on the children in front of her was revealed. The children who attended the Love Sharing Concert were shivering that night because of the low temperature. With just their T-shirts on, the kids felt stiff and uneasy.
However, Kim Hyuna immediately noticed it and came closer to the children to wrap her hands around them to keep them warm.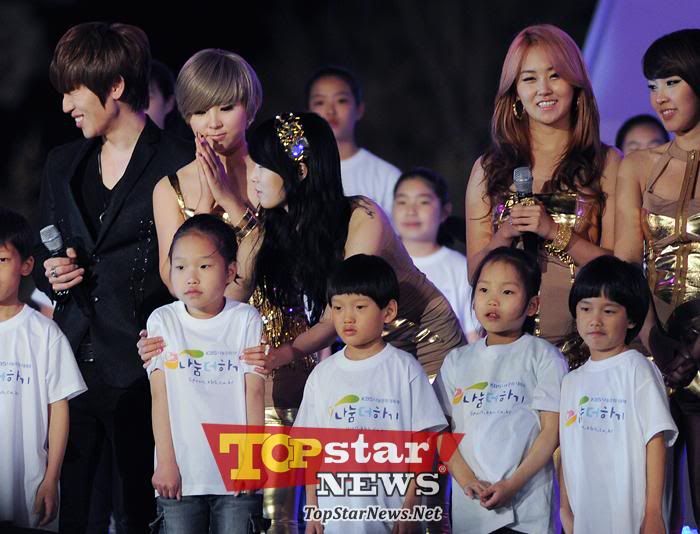 Meanwhile, aside from 4Minute,
TVXQ, Girls Day, SG Wannabe, Kim Taewoo
and more artists participated in the concert with
"Hope for the Children"
as its theme.
Source:
Topstarnews
Reporting + Translating + Editing:
ashleylovesasia@4-minute.com