4minute's Hyuna officially became a Konkuk University freshman today. The inauguration of Seoul's Konkuk University campus took place on the 17th, at 2.00 p.m.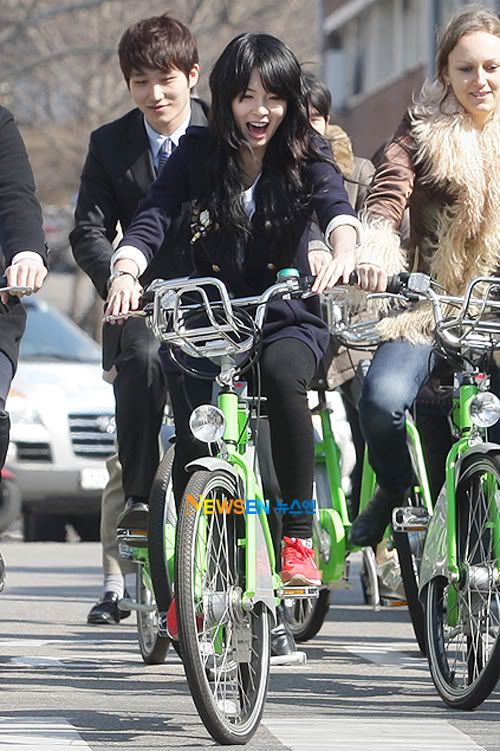 The project was introduced last September to the University committee. 4minute's Kim Hyuna led the bicycle race, along with fellow comrades.
She was spotted with freshman and friend BEAST's Dongwoon and fellow student TVXQ's Changmin.
Source: Newsen + Konkuk University website
Translation + Reporting + Editing : Yoobin & Meeli @4-minute.com